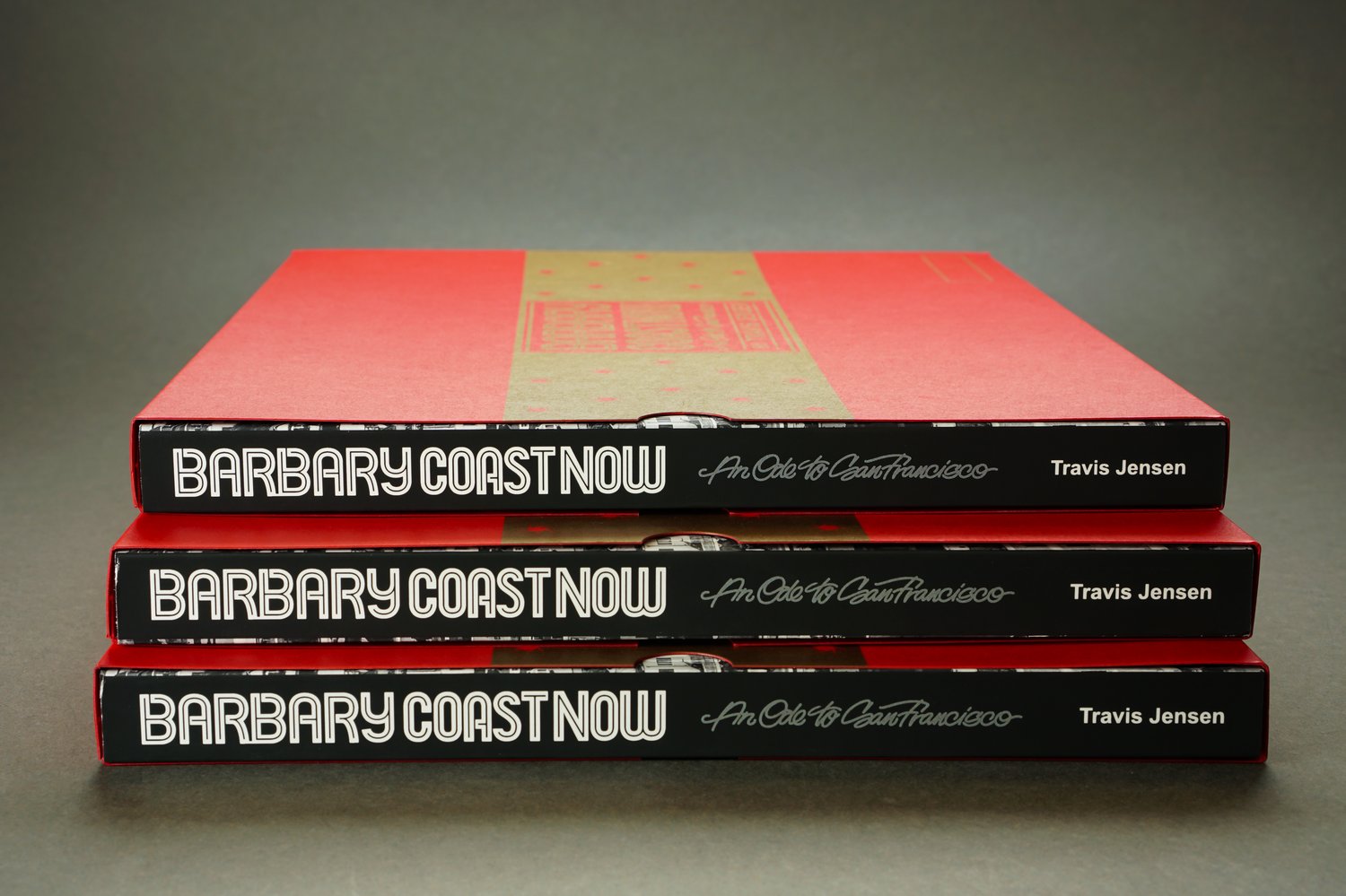 "BARBARY COAST NOW: AN ODE TO SAN FRANCISCO"
"Barbary Coast Now" features 145 carefully considered photographs spanning a decade that represent a less delicate side of San Francisco, the side I know and understand best, where the Gold Rush era spirit and mentality still runs deep and the hustle never stops.
Books are entirely handcrafted in California.
Purchase includes free shipping within the USA.